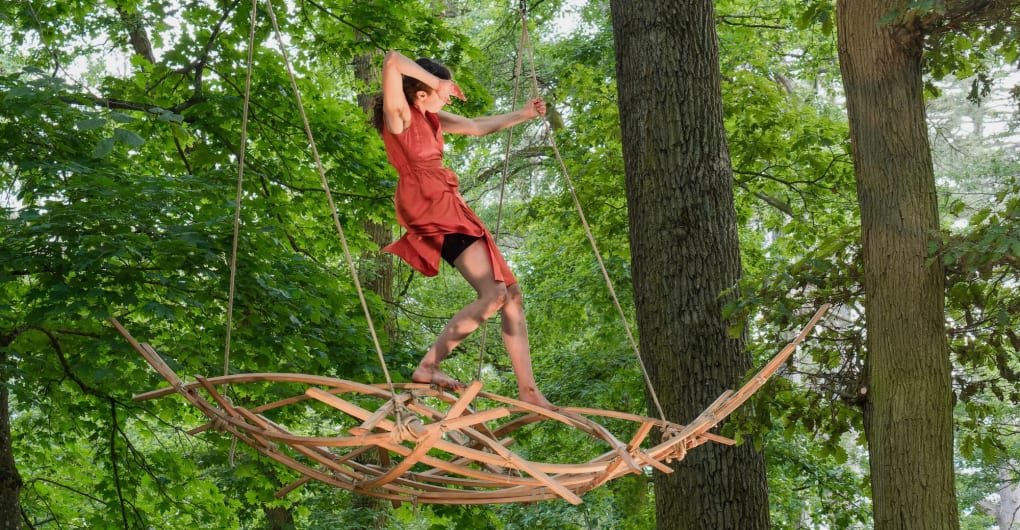 A performance about impermanence entitled Nuage ["Cloud"], commissioned by the Musée Réattu and the Théâtre d'Arles.
Dance: Satchie Noro
Music: Fred Costa
Lighting and production manager: Thierry Arlot
Cloud apparatus, conception and construction: Silvain Olh
Premiered October 5, 2013 at the Musée Réattu in Arles, as part of Nouvelles écritures Scénique of the Théâtre d'Arles.
Coproducers: Théâtre d'Arles, theater for contemporary forms of writing and creation / Centre culturel de La Norville / Les Noctambules de Nanterre.
With support from the Conseil Général de l'Essonne and the Direction Régionale des Affaires Culturelles d'Île-de-France – Ministère de la Culture et de la Communication.